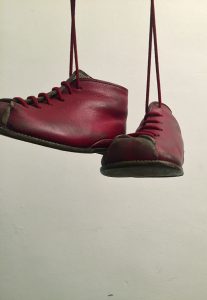 Homage to Each Red Thing (1996)
Divide the exhibition space floor into squares of any size
Put one red thing into each square.
For example:
A piece of fruit
A doll with a red hat
A shoe
Completely cover the floor in this way.
⁄
About the artist
Alison Knowles was born in New York City in 1933. She is a visual artist known for her soundworks, installations, performances, publications and association with Fluxus, the experimental avant-garde group formally founded in 1962.
This information was extracted from: www.aknowles.com