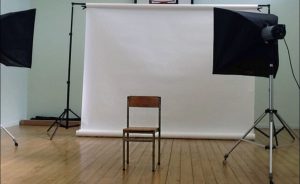 Lés Écoliers (The Schooolchildren) (1993)
Ask the photographer who usually takes
the end-of-term photos at the school nearest
to the exhibition venue to take individual
portraits of all the pupils in one of the
classes. These photos, varying in number,
are to be enlarged to an 8 by 10 inch format
and glued onto a sheet of cardboard.
Arrange the photos on the wall in several
rows, leaving a 3 inch gap between each
photograph. On the back of each photo,
stamp the name of the photographer who
took the photo, as well as my own name (the
wall label should feature both my name and
the photographer's name).
At the end of the exhibition, give the photos
to the children portrayed or to their parents.
⁄
About the artist
Preoccupied with collective memory, mortality, and the passage of time, Christian Boltanski creates paintings, sculptures, films, and mixed-media installations that approach these themes in a range of styles, symbolic to direct. Boltanski often makes metaphorical use of found objects, as in No Man's Land (2010), an enormous pile of discarded jackets set to the soundtrack of thousands of human heartbeats, suggesting the anonymity, randomness, and inevitability of death. In Monuments (1985), electrical bulbs cast a seemingly bittersweet light on pictures of child holocaust victims. Describing his interest in personal histories, Boltanski has said, "What drives me as an artist is that I think everyone is unique, yet everyone disappears so quickly. […] We hate to see the dead, yet we love them, we appreciate them."
French, b. 1944, Paris, France, based in Malakoff, France